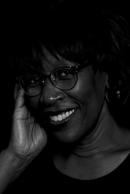 Commercial PR
Editorial
& Art Matters Stuff




Im Vergleich mit jeder anderen Art
von Fotografie kommt Portrait-
Fotografie und Fotojournalismus
im Grunde voellig ohne Retouching
und manipulativer Technik aus.
So authentisch das Portrait, die
Dokumentation oder Reportage
ist, so authentisch sollte auch
die produktionstechnische
Umsetzung sein.
Nicht zuletzt aus diesem Grund
sind die meissten Fotografien hier
deshalb in schwarz/weiss gehalten.
Die Veraenderungen in der
Medienlandschaft verlangen
heute eine nahezu gleichge-
wichtige Bereitstellung von
fotografischen Erzeug-
nissen als digitale Datei.
Dennoch glauben wir an die
Wertbestaendigeit von
Fotografie nur in gedruckter
Form.
Sei es in einem Magazin, als
Rahmenprint oder in einem Buch.
specialises in the
print production of small
editions in the highest
quality.
For this purpose, we have both
traditional and state-of-the-art
printing technology at our
disposal in Shanghai.
We source our most valuable
papers from Japan, Germany,
China and the USA.
Nevertheless, much is still
handmade.

Art Matters Stuff Productions are tied to own photo work. We do not produce foreign artwork or material.
Art Matters Master Pieces Books
Art Matters Framed Print Artworks
Art Matters Note Card (Little Artworks)
Art Matters Print Box
Art Matters Collection Box
Master Pieces Books
Framed Print Artwork
Note cards
Collection Box
Compared to any other type of
photography, portrait photography
and photojournalism basically do
without retouching and manipulative
technique.
As authentic as the portrait,
the documentation or reportage
is, so authentic should also be
the production technical
implementation.
Not least for this reason, most
of the photographs here are
also in black/white.
The change in the media
landscape today require
an almost equally balanced
provision of photographic
products as digital file.
Nevertheless, we believe
in the value stability of
photography only in printed
form.
Be it in a magazine, as a
frame print or in a book.
hat sich auf die Print-
produktion von Kleinauflagen
und Einstuecken in hoechster
Qualitaet spezialisiert.
Dazu stehen uns in Shanghai
sowohl traditionelle als auch
modernste Drucktechniken
zur Verfuegung.
Unsere wertvollsten Papiere
beziehen wir aus Japan,
Deutschland, China und den
USA. Trotzdem ist vieles noch
Handarbeit.