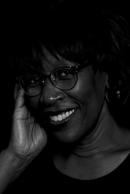 printed Artist
portrait artwork




Photography
A different view
That is why has
specialized in the production
of short runs and individual
pieces of highest quality.
For this purpose, we have both
traditional and state-of-the-art
printing technology at our
disposal in Shanghai.
We source our most valuable
papers from Japan, Germany,
China and the USA.
Nevertheless, much is still
handmade.


Art Matters Stuff Productions are tied to own photo work. We do not produce foreign artwork or material.
Art Matters Master Pieces Books
Art Matters Framed Print Artworks
Art Matters Note Card (Little Artworks)
Art Matters Print Box
Art Matters Collection Box
Master Pieces Books
Framed Print Artwork
Compared to any other type of
photography, basically do
without retouching and manipulative
technique.
This is about unadulterated and
authentic perception of portraits,
scenes and imagery.
This claim is consistently
continued into the production-related
implementation.
We believe in the value of
photography only in printed
form.
Be it in a magazine, as a
frame print or as a print
collection box.
The latter represents
a special value only for the
owner. It is not available for
the public.
Deshalb hat sich auf
die Produktion von Klein-
auflagen und Einzelstuecken
in hoechster Qualitaet
spezialisiert.
Dazu stehen uns in Shanghai
sowohl traditionelle als auch
modernste Drucktechniken
zur Verfuegung.
Unsere wertvollsten Papiere
beziehen wir aus Japan,
Deutschland, China und den
USA.
Und vieles ist noch echte
Handarbeit.
Im Vergleich mit jeder anderen Art
von Fotografie kommt
Fotografie ohne Retouching
und manipulativer Technik aus.
Hier geht es um die unverfaelschte
und authentische Wahrnehmung
von Portraits, Szenen und Bild-
sprache.
Dieser Anspruch setzt sich
konsequent fort bis in die
produktionstechnische
Umsetzung.
Wir glauben an die
Wertbestaendigeit von
Fotografie nur in gedruckter
Form.
Sei es in einem Magazin, als
Rahmenprint, einem Buch oder
aber als Print- bzw. Collection
Box.
Letzteres ist der Oeffentlich-
keit nicht zugaenglich und stellt nur
fuer den Besitzer einen besonderen
Wert dar.
Als
Art Matters Stuff
bezeichnen wir Projekte,
Produktionen und Fotografien, die einen besonderen
Wert darstellen und in einem besonderen Kontext
entstanden sind oder entstehen sollen.
Sei es spaeter in Form von gerahmten Artworks fuer
Ausstellungen und Gallerien, als Master Piece Book
oder als Print-Collection Box.
Mit

Art Matters Stuff

wollen wir fotografische Werte schaffen,
die Zeit ueberdauern, langfristig als Wert erhalten bleiben
und letztendlich wertsteigernd sind.
Deshalb handelt es sich bei

Art Matters Stuff

ausschliesslich
um Print-Produktionen.
Die Herausgabe von digitalen Photodateien, Duckdateien
oder auch Negativfilmen ist deshalb ausgeschlossen.
(Ausnahme sind Referenzfotos in einer Groesse von 750/532 Px.)
Fuer

Art Matters Stuff

gibt es keine standardisierte Preisliste.
Es werden verbindliche Endpreise genannt. Ausnahme sind
Incentives, limitiere Printausgaben oder Einzeldrucke.
As
Art Matters Stuff
we refer to projects, productions
and photographs that represent a special value and have
been created or are to be created in a special context.
Be it later in the form of framed artwork for exhibitions
and galleries, as a Master Piece Book or as a Print Collection
Box.
With

Art Matters Stuff

we want to create photographic works
that stand the test of time, are preserved as a shipyard in the
long term and ultimately add value.
That is why

Art Matters Stuff

is exclusively a print production.
The release of digital photo files,print files or negative films is
therefore excluded.
(Exceptions are reference photos in size of 750 Px.)
There is no standardized prize list for

Art Matters Stuff

.
Binding final prices are mentioned. Exceptions are incentives,
limited print editions or individual prints.